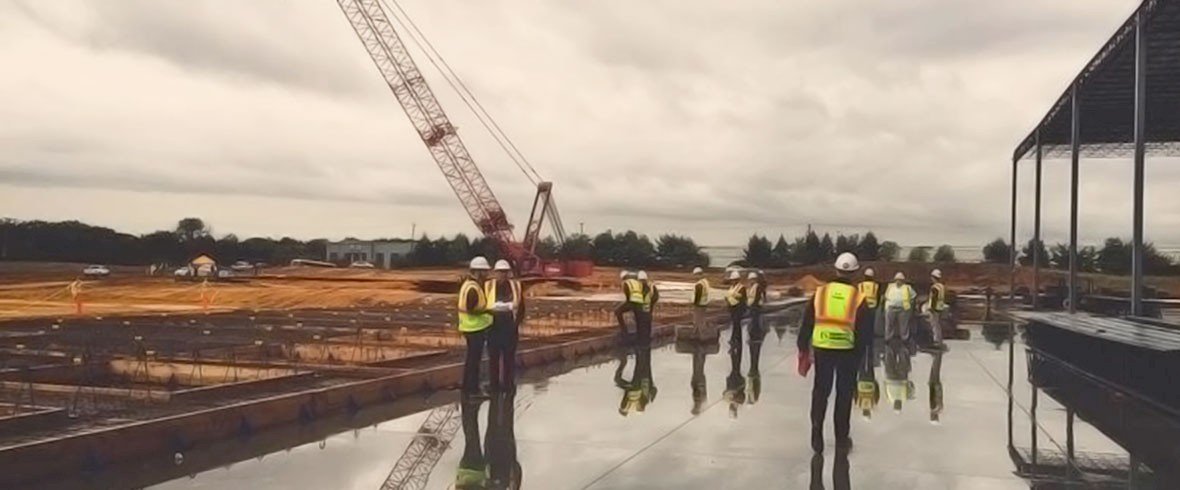 Cranbury Station Park
Distribution Centers
Located on 121 acres near the New Jersey Turnpike in Cranbury, New Jersey, this premier warehouse distribution center was designed to handle the accelerated pace of the future. The focus is on moving product at the speed of demand so next-day delivery becomes same-day delivery.
Lithko was responsible for cast-in-place foundations, slab-on-grade, insulated tilt-up panels and concrete aprons for the innovative 1 million-square-foot facility. Although we've done many insulated tilt-up projects, the insulated panel system was new for this team. We welcomed the opportunity to expand our capabilities, and are proud to say the Tilt-Up Concrete Association (TCA) made Cranbury Station Park part of its 2015 convention tour.
An aggressive accelerated schedule proved challenging, but thanks to our planning process and job cost reports, we were able to make accurate projections and complete the project in a timely manner.
Details
Customer
Alston Construction
Size (finished slab)
1,000,000 square feet
Other Projects in
Distribution Centers