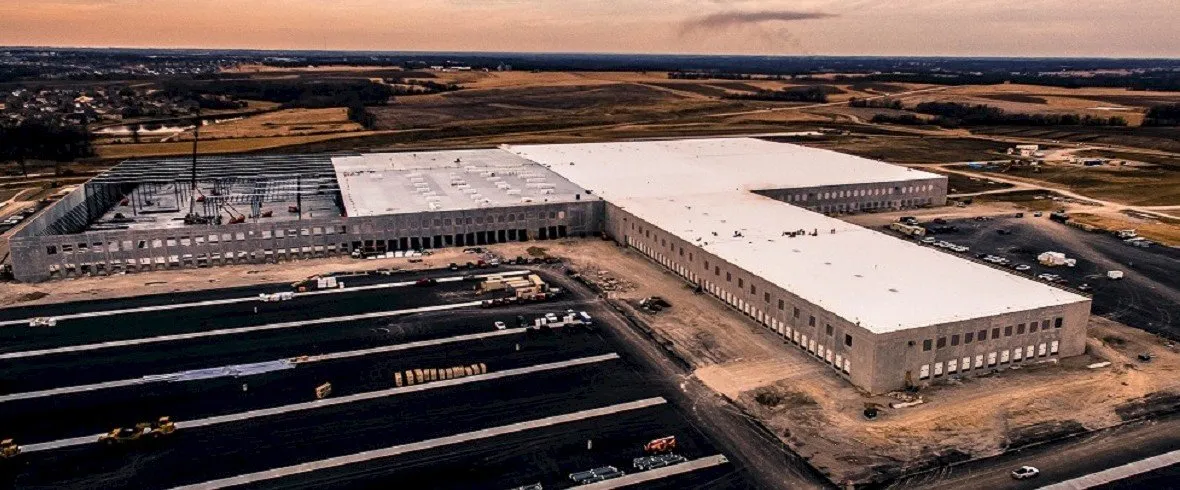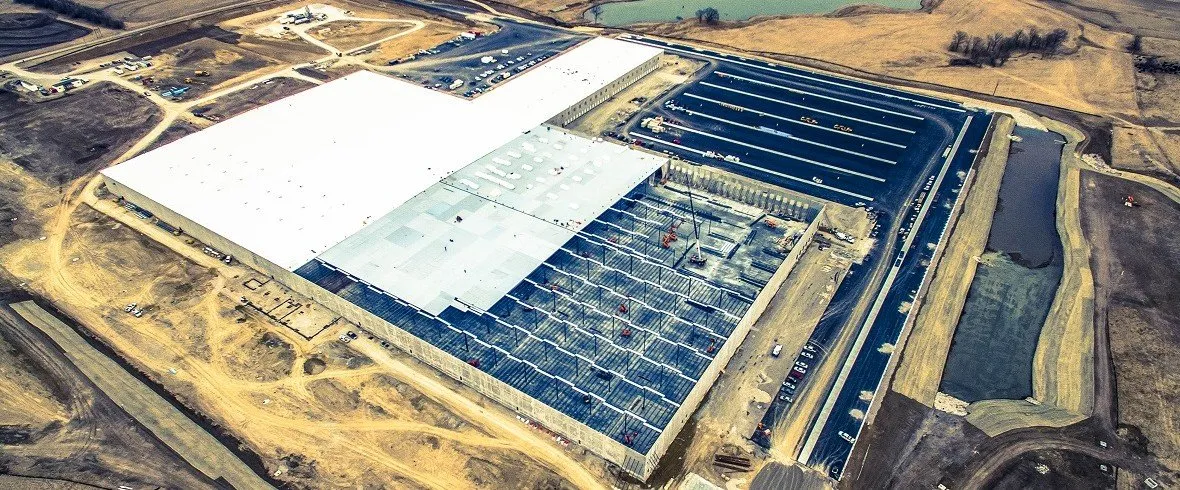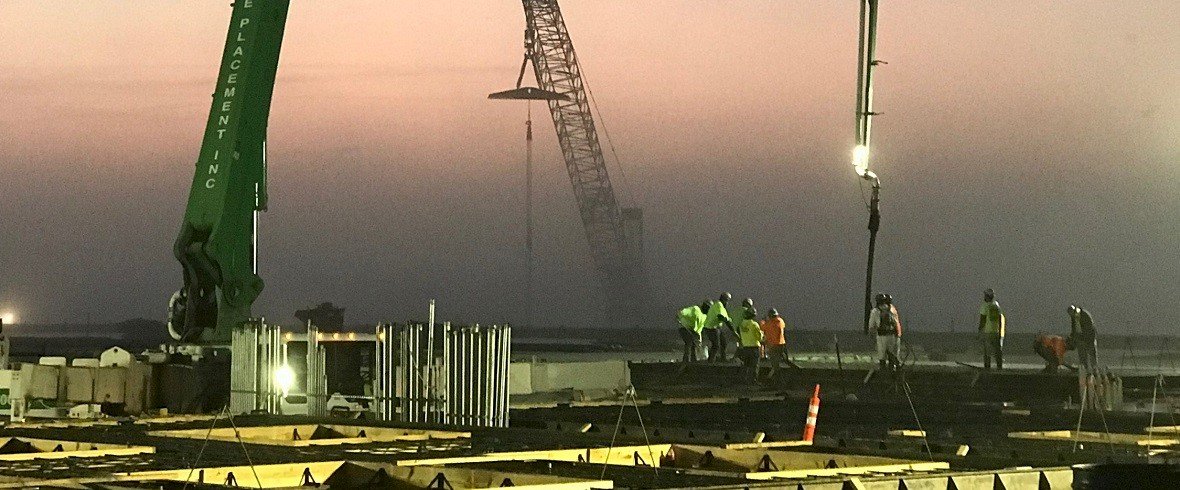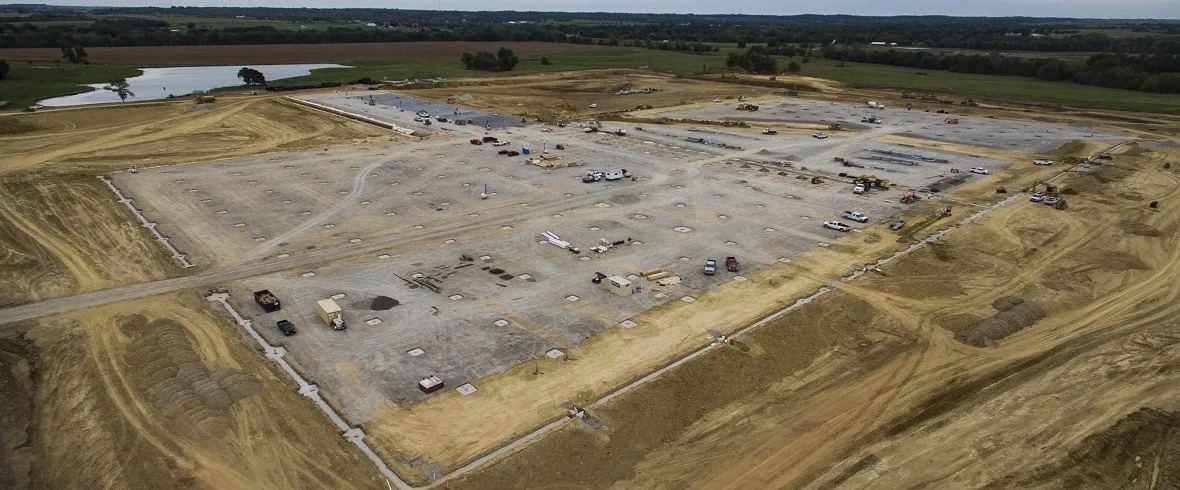 Dollar Tree
Distribution Centers
The new distribution center for Dollar Tree will bring in approximately 375 new jobs to the city of Warrensburg and will serve 850 stores. Our scope includes, foundations, slab on grade, slab on metal deck, and 234 tilt-up panels averaging 50 feet in height.
One unique building component is the interior tilt-up wall. The wall will serve as an "Insurance Wall", which will prevent damage to the entire building in case of a fire. To accommodate the wall, our team put a plan in place to leave out a bay of slab to make way for the crane to come inside to erect the panels. Due to this, we utilized helical anchors rather than the conventional bracing to floor slabs.
High tolerance floors are typical in this type of building to support racking systems and heavy machinery. These floors are 9 inches thick with 35 lbs. of steel fiber reinforcing infused in the 4500-psi mix. With having access to an onsite batch plant, our team set up a "Fiber Station" where the steel fibers were loaded into the concrete trucks. The floors also required a tolerance of FF 50 / FL 35. Our finishing crew averaged tolerances of FF 84 / FL 63, surpassing the spec requirement.
To meet the aggressive schedule, foundations, slabs, and the tilt-up phases all had to be executed at the same time. We utilized two crews and detailed daily planning to ensure we sequenced the work on time.
Details
Customer
Clancy & Theys Construction Company
Size (finished slab)
1,029,160 square feet
Other Projects in
Distribution Centers