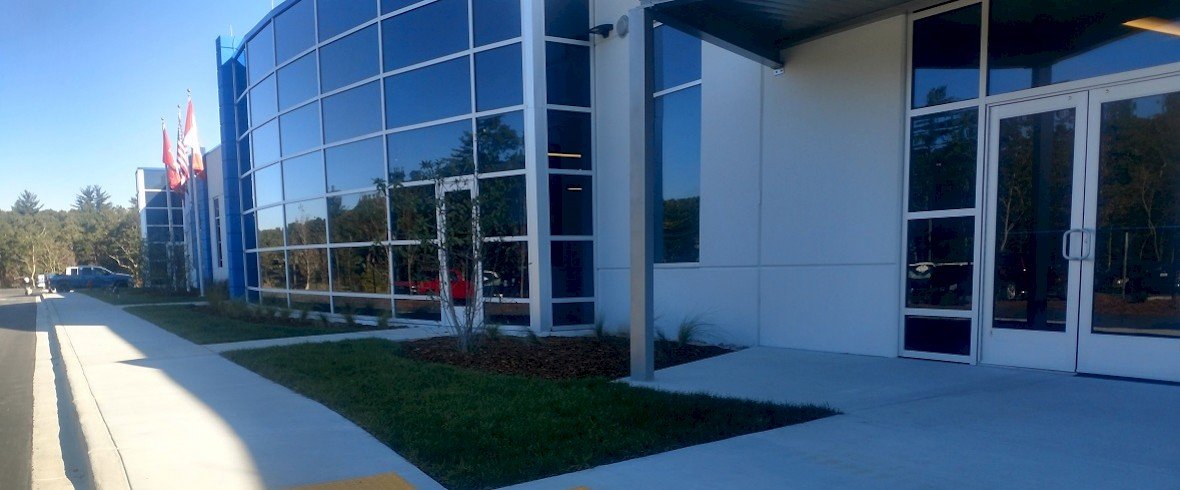 GF Linamar Facility
Manufacturing
GF Linamar is adding a 4th plant to North Carolina, increasing economic development in Henderson County. The owner is also investing in future employees by funding training at the local community college. Our scope includes foundations, slab on grade, equipment foundations and 205,596 square feet of tilt up panels. Large embedded steel, trenches, multiple slopes, and high tolerances will all be considered when installing the equipment foundations.
This isn't a typical rectangular tilt up project. Not only are the panels massive (54' tall, 10-12'' thick), but a room inside the building requires tilt up walls. In our planning meeting, our team created a detailed panel/erection sequence, including a method to stack the panels when casting. Our team selected Dayton Superior's largest bracing system due to the work load of the heavy panels.
Detailed daily planning has been vital to our team's success. We have kept up with the fast pace schedule and the multiple change orders for this design-build project.
Details
Customer
Evans General Construction
Owner
GF Automotive & Linamar JV
Size (finished slab)
270,045 square feet