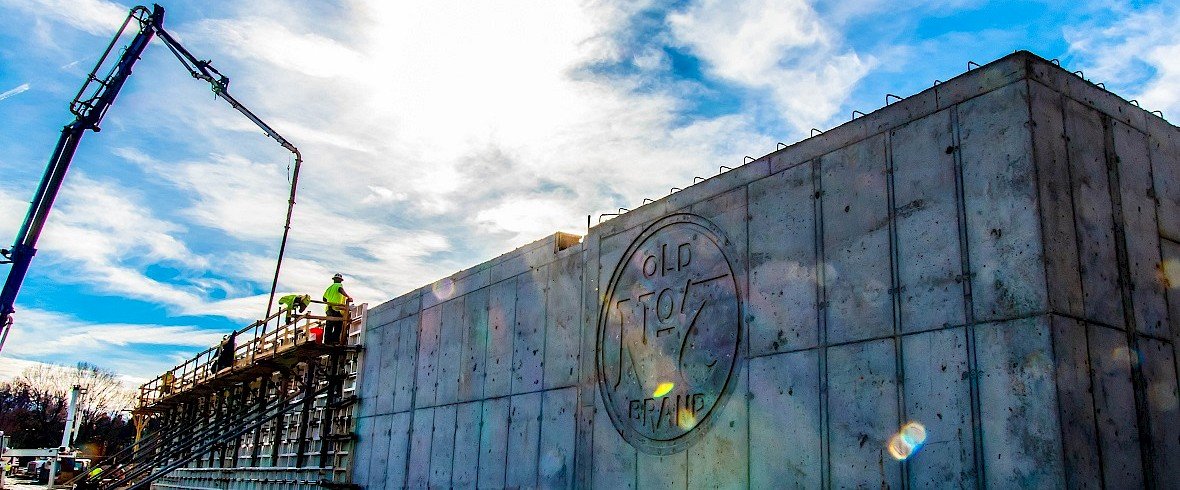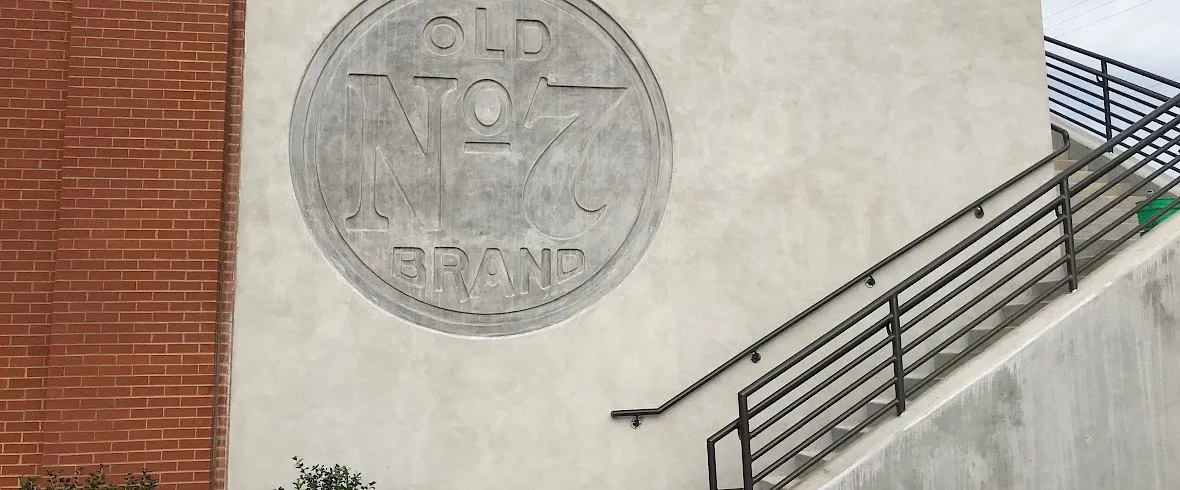 Jack Daniels Tract II
Distribution Centers
The Brown-Forman Corporation is expanding its bottling facility in Lynchburg that to include a multiple phased project to modernize and expand the existing Jack Daniel's facility. This is to provide additional bottling and shipping capacity to meet future demand. Lithko completed the first phase of the project which included a new processing building, west warehouse product holding facility and a shipping and receiving office. The second phase of the project consisted of a new east warehouse product holding facility, new Main Office for Operations, and multiple retrofits for the new bottling facility expansion.
The project was constructed in non-continuous phases, thus creating some challenges due to transitioning between project teams. We were able to capture some lessons learned on the first phase that could be utilized on the subsequent phases of work. We applied our planning processes to review those takeaways and incorporated them into our overall project plan. Our daily planning was critical in the coordination of all the material deliveries. The closest vendor was 1 ½ hours away and the project team needed to plan for at least 1-2 days of delivery time once materials were ordered. To ensure we had everything we needed for each day's execution, the project lead would meet with the field leads daily to review future material inventory and logistics.
The second phase of the project proved to be more difficult due to the larger footprint of the building and having to work next to a live production facility. Due to schedule constraints we poured the slabs in the east warehouse in larger sections to help pick up time on the overall project schedule. In order to facilitate the project schedule, we worked with the customer and Engineer on the 200,000 square feet of slabs to replace the reinforcing steel with fiber mesh.  This allowed us to finish the slabs nearly two weeks ahead of schedule. Once the east warehouse and the main office for operations was completed we began working on the retrofits for the new bottling facility expansion which consisted of wall infills, curbs and mechanical trench infills. The bottling facilities work was challenging because we were working inside an existing live production facility.
One cool aspect about this project is the well-known Jack Daniels logo, which was embedded into 2 of the cast in place walls. Although aesthetically appealing, the logos were 6ft and 9ft in diameter, creating challenges when trying to get the custom-made form liners to line up perfectly within the formwork.
Overall at the end of the day the fact that Lithko's work completed in a small town called Lynchburg, TN will help Jack Daniels in distributing a fine product across the entire world is something to be proud about and what makes working at Lithko great!
Details
Customer
Messer Industrial Builders
Owner
Brown-Foreman Corporation
Size (finished slab)
248,000 square feet
Other Projects in
Distribution Centers