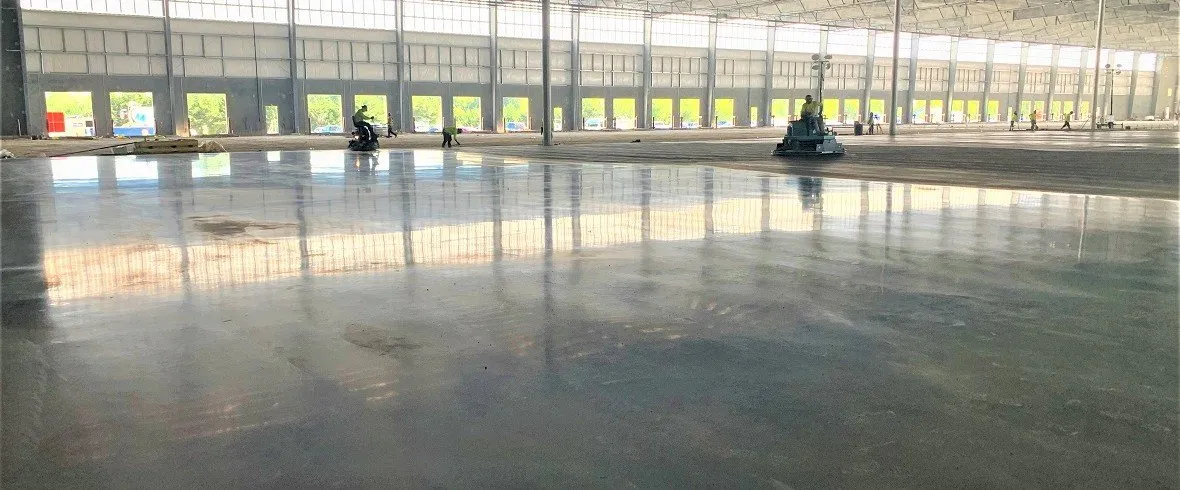 Katoen Natie Engineering USA, Inc.
Manufacturing
Katoen Natie Engineering is the first tilt wall project constructed by Lithko's Dallas Burg. Our scope included drilled pier foundations, slab on grade, tilt wall panels, and panel erection.
There is 280,000 square feet of slab with a floor flatness of Ff74-Fl55. The mix included steel fiber added on site via conveyor at 18#/cubic yards. All construction joints were installed using Permaban Alpha Joint Classic 4010. The slabs were placed under the roof after the building was erected.
Inclement weather delayed our schedule, creating an unexpected challenge to meet the milestone dates for foundations. It was important for the structural steel erector to complete his work on time so the slabs could be placed under the roof.
Our team demonstrated their agility in their response to multiple owner changes over the course of the project, including an additional 25,000 square feet of concrete paving placed integrally around new train rails for the material's loading system.
Details
Size (finished slab)
280,000 square feet