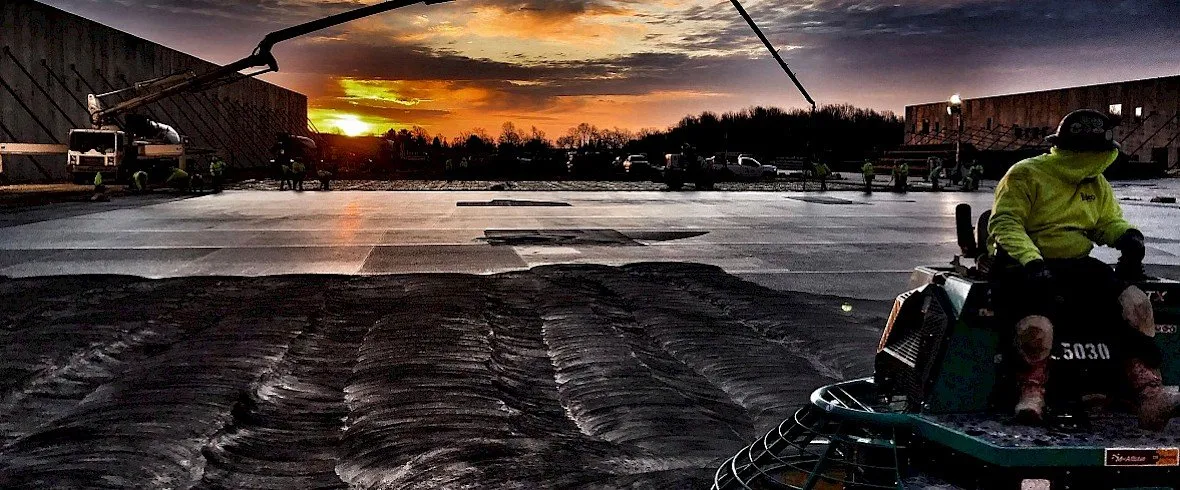 KeHE Distributors moved its operations to a new 380,000 square foot warehouse in Ellettsville, Indiana. Our Indianapolis BURG was the selected concrete contractor for the total package scope, including  219,350 square feet of dry warehouse, 140,310 square feet cold storage area, which includes mud slab with insulated floors, 3,455,  square feet of slab on deck3,600 linear feet of standing inside curb, and miscellaneous sitework
The project started right before our winter in November of 2019, which was not our typical snowy winter in Indiana. We encountered 70 days of rain, creating many challenges for our team. Thinking outside the box, the project team proposed to take advantage of a small window in the weather by placing the mud mats for a large portion of the cold storage area ahead of steel installation, requiring thoughtful coordination with other trades in order to provide benefit to the overall project.
The conventionally reinforced floor design brought challenges to the project team and required some very intensive work. Our crews pre-tied the rebar in mats and installed them in place during the slab placements in order to accommodate utilizing a laser screed. This approach allowed the team to shorten schedule that had been lost by weather and surpass the F-number requirements for the project, allowing rack installation by following trades to be installed quickly and efficiently.
Details
Customer
Evans General Contractors
Size (finished slab)
377,567 square feet
Location
Ellettsville, IN