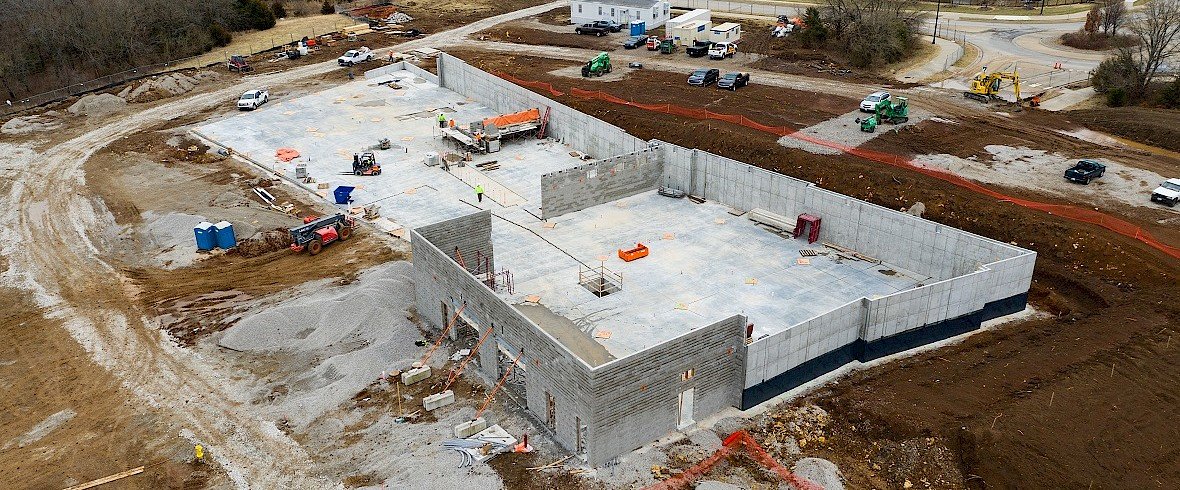 Lawrence Police Station
Office Buildings
The Lawrence Police Department is moving out of downtown and into a new 57,000 square foot, $18.5 million police headquarters in West Lawrence. Our Kansas City BURG is installing the cast in place foundations, walls, slab on grade, and elevated slab on metal deck.
The design of the foundation walls is unique, with a lot of complex geometry and very tight corners, which brings challenges to forming. Our team selected the Aluma Lite Gang Form System for these walls.
Our team is working diligently to complete the slab on grade before the winter arrives. With the use of ground thaw, detailed planning, and close coordination with our customer, we have been able to successfully take advantage of the good weather and will wrap this project up in February 2020.
Details
Customer
Turner Construction
Size (finished slab)
57,000 square feet