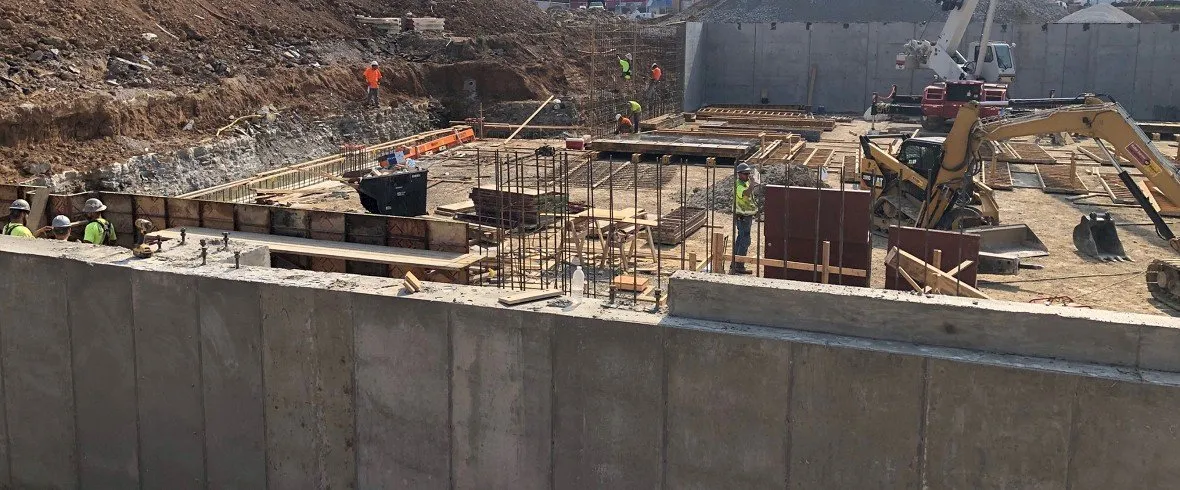 Lexington Clinic
Healthcare
The Lexington Clinic is building a new facility on the South Broadway campus to accommodate their recent growth of services to the people of Central Kentucky. Lithko's Central Kentucky BURG is installing all concrete foundations and flatwork for the 3-story medical office building in downtown Lexington. Furthermore, our scope is comprised of drilled piers, isolated spreads, grade beams, strip footers, mat foundations, elevator pits, walls, retaining walls, site walls, slab on grade, slab on metal deck, pan stairs, and anchor bolt placement.
With almost every downtown project, there are logistical challenges due to limited laydown space. Adding to this, the construction site is adjacent to the existing building. This requires close coordination to ensure designated areas are open to patients and physicians who need to access the live facility while also accommodating our material deliveries.
Good detailed planning is always key to the success of any project. However, most plans can change, especially in construction. Outside of our control, the project schedule got delayed by 4 weeks. By utilizing our Project Execution Process, we came up with the solution to supplement resources and gained back the time that was previously lost. Our work will wrap up in early 2020.
Details
Customer
Brett Construction Company
Size (finished slab)
111,256 square feet