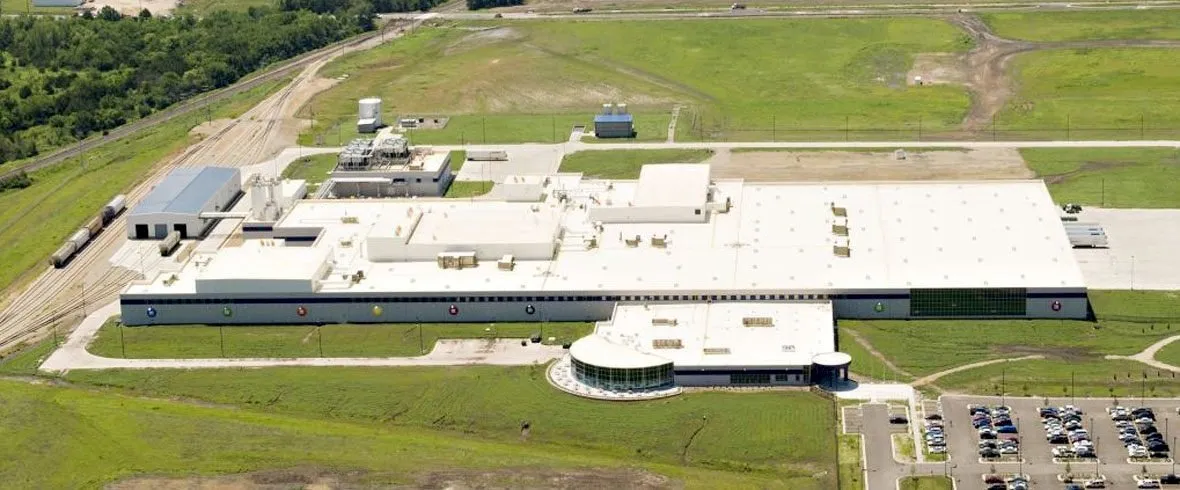 Mars Chocolate North America, one of the world's leading chocolate manufacturers, opened a new $270 million plant near Topeka, Kansas, in 2014. It marked the first new site the company had built in 35 years. The facility, which achieved LEED Gold certification and brought 200 new jobs to the area, sustainably produces M&M'S and Snicker's.
Using unique concrete mixes that contained recycled materials, Lithko constructed four buildings with insulated tilt panels. We installed all of the slabs in an enclosed food-grade facility, which required us to have scrubbers on all on-site equipment. After the steel building was erected, we installed the tilt-up around it.
This design-build project presented many challenges. Changes to the plan were constant. The Project Lead had to submit detailed reports to the general contractor on a daily basis. The owner was very involved and often on-site. Even with the schedule going through two winters, we were able to complete the project on time and met our customer's expectations.
Details
Customer
McCarthy Building Companies, Inc.
Owner
Mars Chocolate North America
Size (finished slab)
500,000 square feet