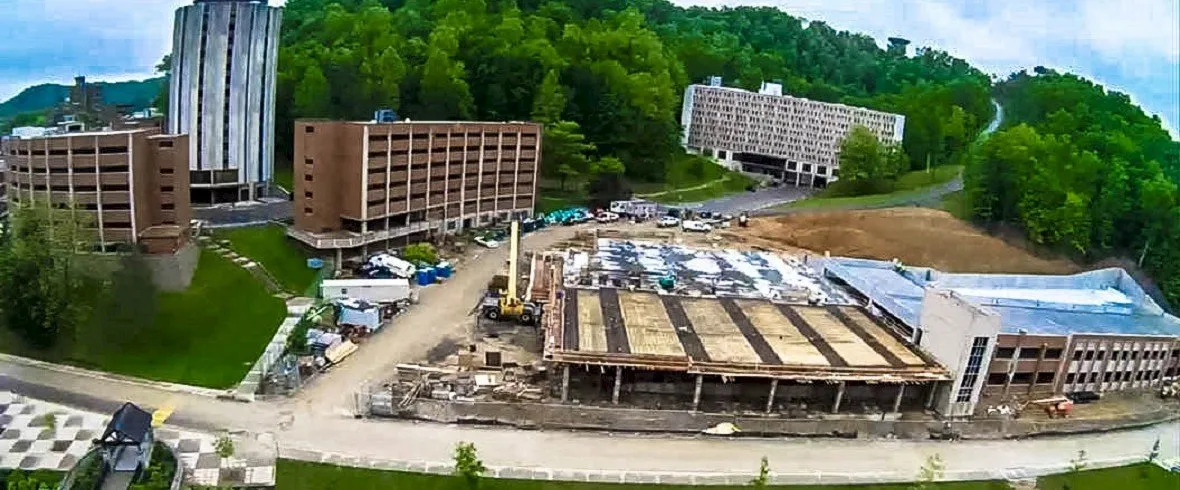 Morehead State University Dining Hall and Parking Garage
Universities
To accommodate the student population, Morehead State University is adding 400 more parking spaces and a new dining hall, all financed by private funds. Lithko's package includes foundations, slab on grade, structural deck, and topping slabs for the precast parking garage.
Due to the project location of an active university campus, our project team had to work with a tight site. To add to the complications, the thirty-eight foot tall retaining wall was to be built up against a hill. Resulting in limited laydown space, the team came up with the solution to set up the crane and formwork inside the building. To avoid heavy traffic during school hours on the narrow hard terrain roads, we transported the equipment during off school hours.
By understanding our outcomes on a daily basis, we were able to adjust to these challenges and opportunities quickly, which all contributed to achieving the 13 month project schedule.
Details
Customer
Wehr Constructors
Owner
Morehead State University
Size (finished slab)
59,800 square feet
Other Projects in
Universities