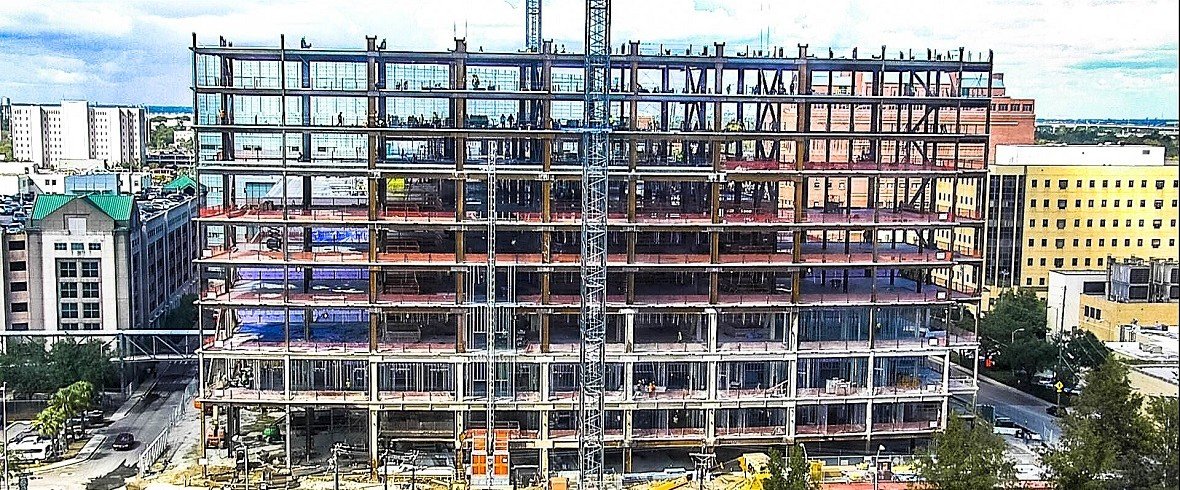 MUSC Children's Hospital & Women's Pavilion
Healthcare
The MUSC Children's Hospital & Women's Pavilion will be the largest, most extensive health care facility for mothers and children in the state of South Carolina. Countless lives are impacted by this project and it is designed to have a 100-year service life. Our Charleston team was selected as the concrete contractor and our package includes heavy seismic foundations (4 x 100 x 6 feet deep), foundation walls, slab on grade, slab on metal deck, high tolerance toppings/equipment pads, and pan stairs.
Due to the proximity of the ocean, the building requires heavy foundations along with extremely large anchor bolts (3 ½ diameter, 7 ft. tall, 200 lbs.)  During our upfront planning process, we acknowledged it was going to be extremely challenging to keep the anchor bolts ¼ of an inch from the spec. We built a support mechanism, which ended up being highlighted by Robins and Morton and shared with other projects.  The high tolerance toppings/equipment pads were achieved by constantly checking the elevation during each placement.
With the very active hurricane season, our team has been very proactive in prepping for strong weather conditions. One week prior to hurricane Irma, the team had a detailed plan laid out and communicated with the entire project team. They utilized a marker board in their trailer to keep their hurricane plan, so everyone could view. They delivered a high wind Operational Activity Training as well. Our daily planning process and our quality control plan were also shared as best practices to other trades by Robins and Morton.
Details
Customer
The Robins & Morton Group
Owner
Medical University Hospital Authority
Size (finished slab)
650,000 square feet