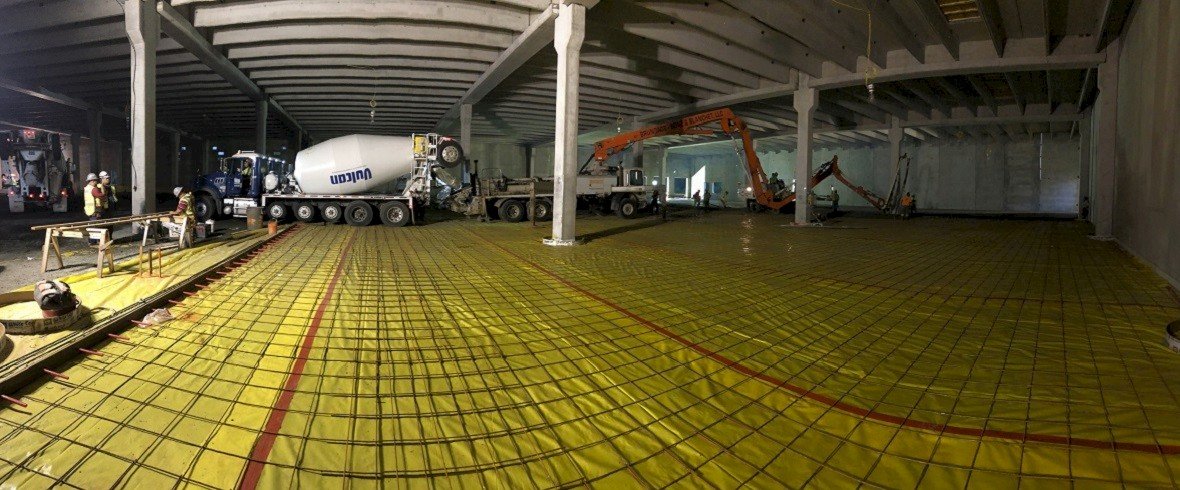 QTS Project Acadia
Distribution Centers
QTS Acadia is a "customer driven project" that will be one of many data centers in northern Virginia. Our scope included foundations, walls, slab on grade and equipment pads.
One of the biggest challenges our Mid-Atlantic team overcame was the schedule for the foundations. Our team had 7 days to complete the most complicated area of the project, prior to the start of the precast erection. This was a milestone in the schedule that had to be achieved.
The final design of the building was not complete until our team mobilized on the jobsite. The design changes included, footing sizes, reinforcing steel, and foundation elevations.
Through the many planning sessions with our customer, suppliers, and subcontractors, our project team was able to maintain the project schedule and accommodate all the design changes. As a result, we secured the next project with our customer.
Details
Customer
DPR Construction
Size (finished slab)
120,000 square feet
Other Projects in
Distribution Centers