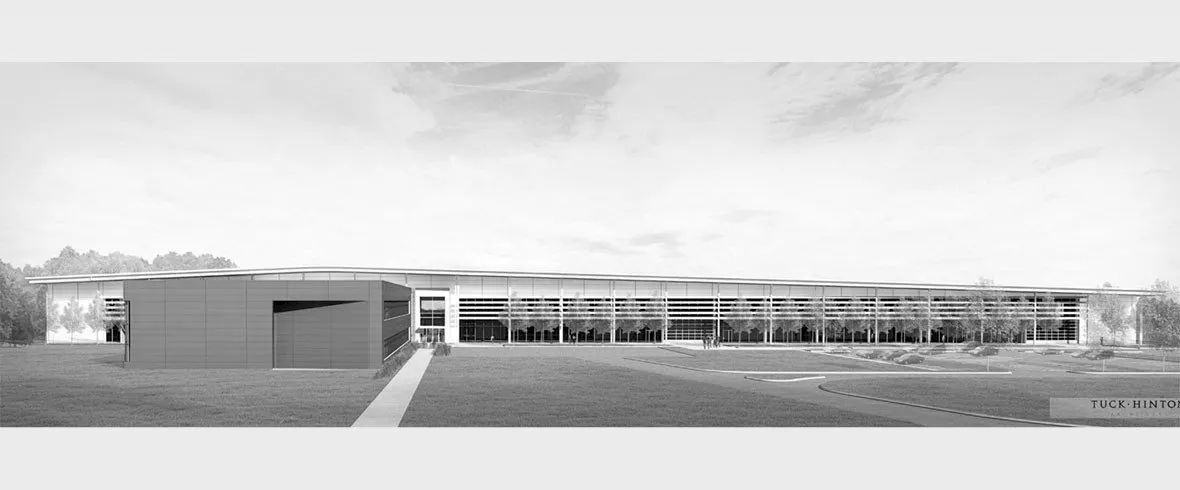 Nissan Manufacturing, middle Tennessee's largest employer, partnered with the Tennessee College of Applied Technology (TCAT) to create a $35 million, state-of-the-art training facility. It's been partially funded by the state in an effort to help bridge the gap between education and employment. Through hands-on training on Nissan's high-tech equipment, the vehicle manufacturer hopes to train highly specialized workers for high-paying jobs at the plant. Since 2012 alone, Nissan has hired over 5,000 people.
We're already ahead of schedule and under budget. Sitework was scheduled to start in March 2016. Collaborating with the general contractor, Lithko was able to install the first half of sitework five months early, including curb-and-gutter. This allows the contractor to install the asphalt paving before cold weather shuts down asphalt plants in early December, as well as gives Lithko the ability to start other work during the colder months, such as sidewalks and paving.
Our collaborative planning process has greatly contributed to this project's success. In February 2015, Lithko initiated the foundation and slab-on-grade pour sequence, ensuring a cost-effective workflow. Despite the very wet weather, we were able to accurately install all 320 sets of anchor bolts and set this 14-month project up for success.
Details
Customer
Denark Construction, Inc.
Owner
Tennessee Board of Regents
Size (finished slab)
170,000 square feet