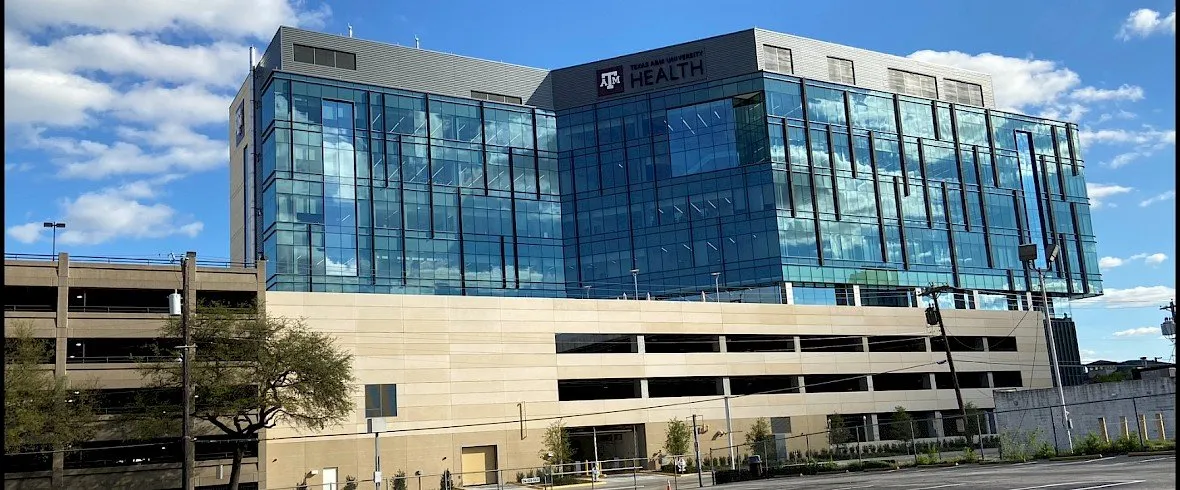 Texas A&M School of Dentistry
Universities
Texas A&M School of Dentistry is the first large structural project for Lithko in the Dallas area. The new building is part of the Deep Ellum / Gaston Avenue Urban renewal effort and will provide a clinical facility for Texas A&M dentistry students. Our work on the 10-story cast in place frame includes foundations, slab on grade, elevated slabs and all vertical elements.
During preconstruction, our team created a logistics plan, but due to the public utility delays our plan was eliminated. We worked with our client to create a new strategy to accommodate the project's needs.
Multiple forming systems were required per plan and specifications, requiring extra attention to detail and experienced field engineering. The transfer deck on the fourth floor is comprised of deep beams (84" deep) at every gridline and over a hundred post tensioning cables, requiring an engineered form system with long form pans to accommodate the deep beam layout. The building also features three levels of parking deck with six levels of medical office space above.
Our team achieved the 13-month project schedule during one of the coldest winters and wettest summers in recent history. As a medical training facility, there were extensive MEP trades and components, requiring careful coordination for every placement. Our daily planning provided us with the resources to accommodate this, contributing to the overall success of the project.
Details
Customer
Texas A&M University
Owner
Texas A&M University
Size (finished slab)
324,000ft sq.
Other Projects in
Universities