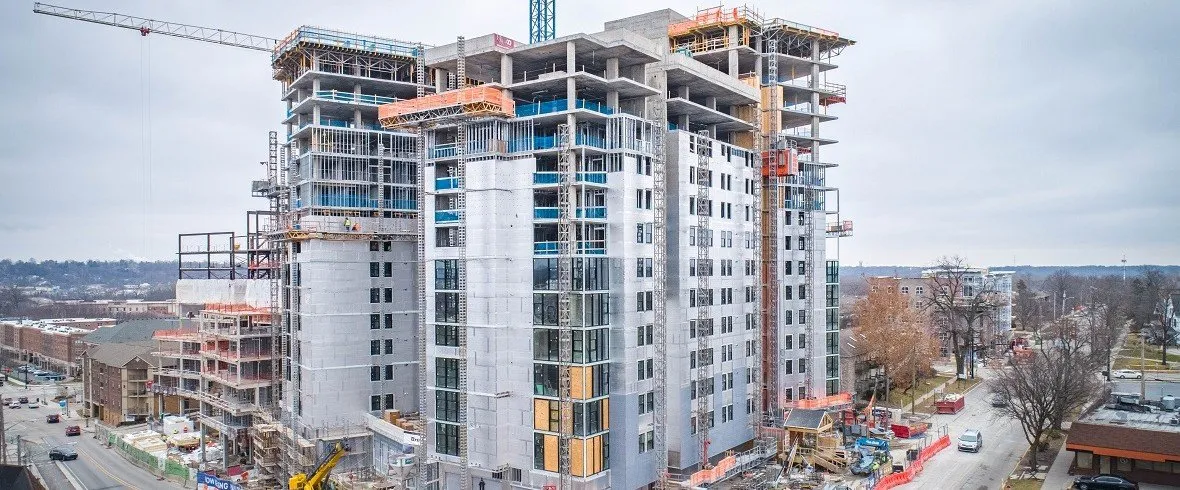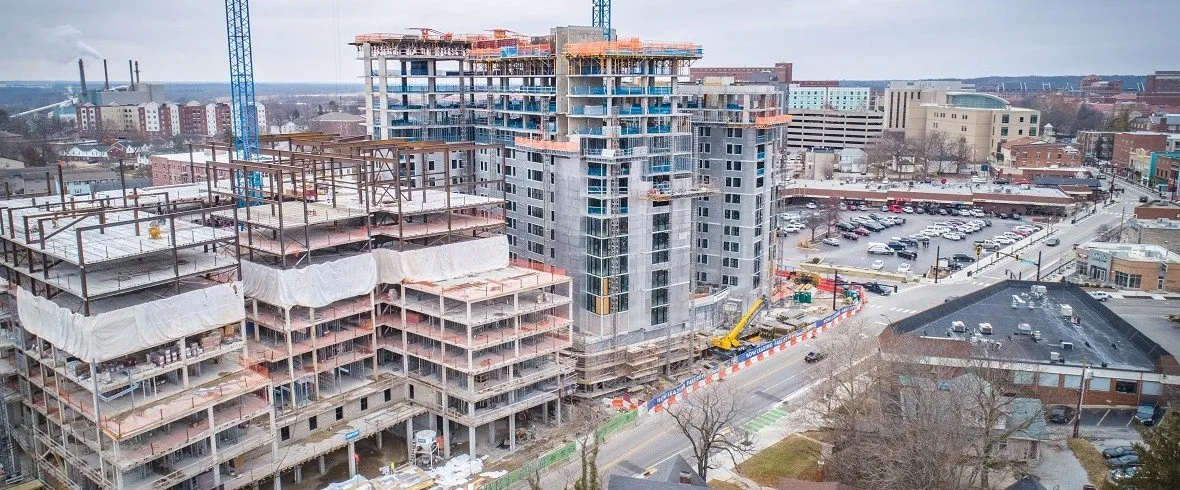 Construction is underway at the RISE at Chauncey, a 17-story mixed use building, bringing new student housing to the Purdue University campus. Our scope includes foundations, slab on grade, perimeter walls, cast in place elevator core and a cast in place framed deck structure.
Due to the structural components of the project, we utilized 2 different formwork systems by PERI. For the basement thru level 2, we selected the Skydeck Panelized Slab Formwork system. For the typical floors, we selected PERI's Skytable system, which allowed us to accelerate our pace safely while forming the decks.  We chose the PERI ACS Core 400 Self Climbing Formwork System for the elevator core shaft. This hydraulic system has fast cycling and it requires no crane time, which is extremely important since there is only one tower crane available on the entire job site.
Originally the plan for the basement included typical cast-in-place walls. After engaging with our customer, we determined it would be more cost effective to use structural sheet piling around 3 of the 4 walls. Our unique planning processes allowed us to be flexible and accommodate our customer's needs.
Details
Customer
Brinkmann Constructors
Size (finished slab)
439,000 square feet
Location
West Lafayette, IN