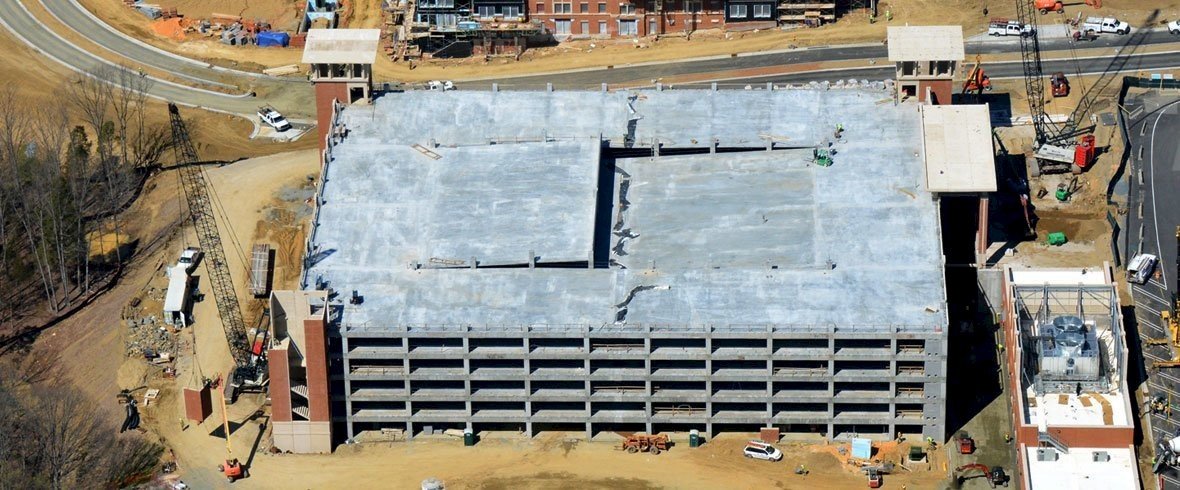 UNC Charlotte Parking Deck J
Universities
This project was part of a $400 million renovation of University of North Carolina at Charlotte's South Village, undertaken to update the campus and help the university cope with a 20 percent increase in enrollment. Partnering with New Atlantic Contracting, we were responsible for the walls, foundations, elevator pit, slab-on-grade and post-tension slab.
Careful planning is a hallmark of Lithko, and an unfamiliar formwork system meant a detailed execution plan on this project. Our team formed and poured 20,000 square feet of beam-and-slab parking deck per week, finishing four weeks ahead of schedule.
The university told us that the concrete work on Deck J was the best parking deck on campus. We also had no recordable incidents in approximately 40,000 man-hours.
Details
Customer
New Atlantic Contracting, Inc.
Owner
University of North Carolina at Charlotte
Size (finished slab)
400,000 square feet
Other Projects in
Universities