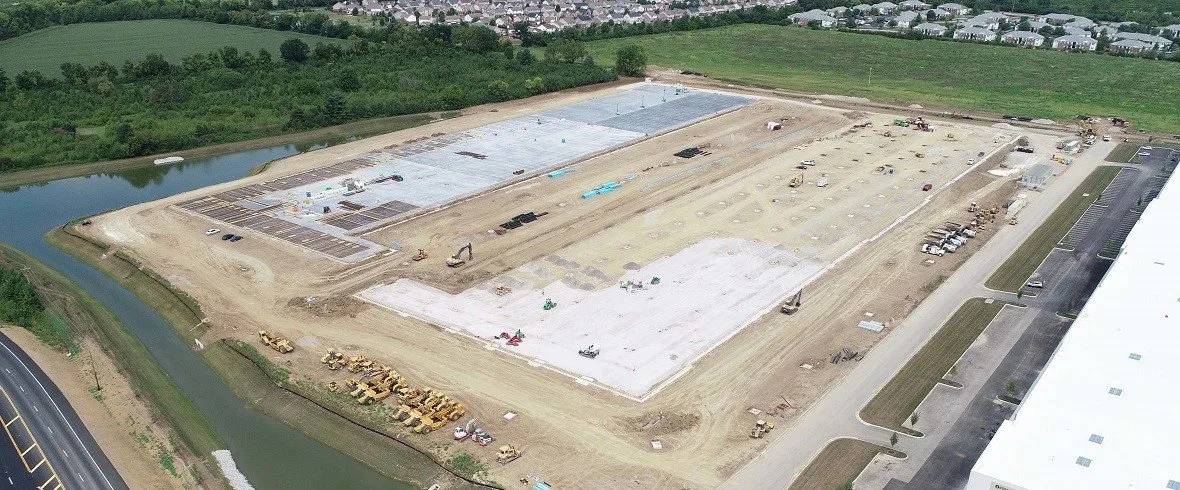 West Chester Trade Center
Distribution Centers
Gordian Construction broke ground on two new spec warehouses in the West Chester Trade Center in May of 2019. The Lithko Cincinnati Burg's scope on both buildings includes foundations, slabs, tilt-up walls, paving, and sitework.
There is a total of 260 tilt-up panels to install. The rainy summer weather created some logistical challenges to accessing the site for panel placements.  The new tenant revised the design to accommodate their space needs. Our daily planning process allowed us to proactively address these revisions and schedule challenges.
Even with some of these challenges, we are meeting the schedule milestones. Our work should be mostly wrapped up with the sidewalk construction in the Spring of 2019.
Details
Customer
Northpoint Development
Owner
Gordian Design and Construction, Inc.
Size (finished slab)
585,000 square feet
Location
West Chester, OH
Other Projects in
Distribution Centers